Going go a movie theater ~ $11/person
pros : Big screen, comfortable chairs, new movies
cons : Expensive
This has been a traditional experience thing, to have bunch of friends go and watch a Friday released movie. Should one get the AMC tickets through Costco, it will $8.75/person.
Watching it over on Demand or renting it from blockbuster - $4/movie
pros : watching @ home experience
cons : selection limited to DVD releases
The Comcast OnDemand isn't one of those things you can brag about. Blockbuster, in stores had limited availability in collection in stores. I am already paying a huge comcast bill !!
Online subscription(netflix/blockbuster) - $5/month
pros : watching @ home experience
cons : selection limited to DVD releases, wait time to receive new DVDs
Any online play mode like the one offered by netflix, is a downer without a way to watch it on the TV, inspite of offering a vast array of choices. Rest assured, the fact of planning ahead and ordering a movie, seems a bit of the stretch. Any the lowest of the subscription at @ $5 does impose lot of restrictions of how many I can get per month.
Redbox - $1
pros : Close accessible, awesome price, latest collection
cons : doesn't offer a huge non-new list (but who cares)
I found it in safeway over the weekend. It offered the latest movies, very descent collection. I can go anytime I want and get one in 10 minutes. I am happy about the price !! I cudn't go any lower. I only catch is I have to return it the next day before 7PM. Since, it works well for me to watch something and return the next day, I am not complaining about it.
Here are some interesting ways to watch movies and their prices !!
More about
CADIE technology
!!
It has become a yearly ritual .. Google joke for April 1st .. Here goes one for this year !!
Current Mood:

amused
The one that I liked the most is the TREE.
What i really liked the most is the theme reflects the current weather outside !! very smart way to use the theme not only to let me customize it but also provide me useful information ..
So it was raining outside today ..
and guess what .. I cud see rain on my themes...
let me know if you find anything anything interesting in any of the other themes !!
I had been playing around with different themes on Gmail. There is something for everyone including the default one which we are so used to, to something that would look like command-line for the geeky ones.
Current Location:

95035

Current Mood:

amused


Background :
We all use multiple social networking sites .. One of the most common things among all of them is "Status message" .. Facebook, Twitter, Orkut, Linkedin, Hi5 .. you name it ..
So, for my own personal use, I am writing a simple Android application so that all of status message will be updated simultaneously !!

Android programming permissions to use certain features on the phone like network or some hardware features in its configuration file and I have missed it ..
<uses-permission android:name="android.permission.INTERNET" />

Damn .. now the applications works and what a relief ..

The point is .. sometimes while programming the trivial issues are the ones HARDEST to find and EASIEST to FIX !!
I did night out yesterday till 2am, and spent most part of today trying to figure why i am getting an Exception aka error in one of my code, only to realize a single line was missing !!
.. Here are the steps ..
Conditions :
- You have SSN or ITIN while your spouse doesn't have one
- You live and work in the state of california
Process :
- Use
TaxAct.com
and get the FREE federal filing, file for "married jointly". Don't file it though, you just need its help to print a filled 1040.
I started off with deluxe version and it wudn't let me print the 1040.Taxact did export an pdf, but it had watermark and had print disabled. Very irritating.. so I downloaded a copy of
1040 from IRS website
and copied in the values manually. phew ..
- Download
W7 from the IRS
, fill it.
- Take copy of spouse passport (you don't need to notorize it if you are dropping the application personally)
- Find the
local IRS office
which does ITIN
Doc list to be taken :
- Filled federal filing
- Filled w7
- Passport copy
- Original passport
I am told it will take 8-10 weeks for the ITIN to arrive.

"The California Franchise Tax Board only requires that you file for an extension if you owe California taxes. If you are expecting a refund from California there is nothing to be filed, an extension is automatically granted until October 15, 2009 for the filing of your 2008 tax return."
I need to wait for my wife's ITIN to arrive and file my CA taxes and I will be done.
Well it is TAX time and I had been finding reasons not to do it even though I am going to get an refund. Finally I put aside by procrastination to file one. I had called H&R block and the rep who quoted me $350 to do all these !! what a rip off !! That motivated to find what it takes to do it all myself.
Current Mood:

accomplished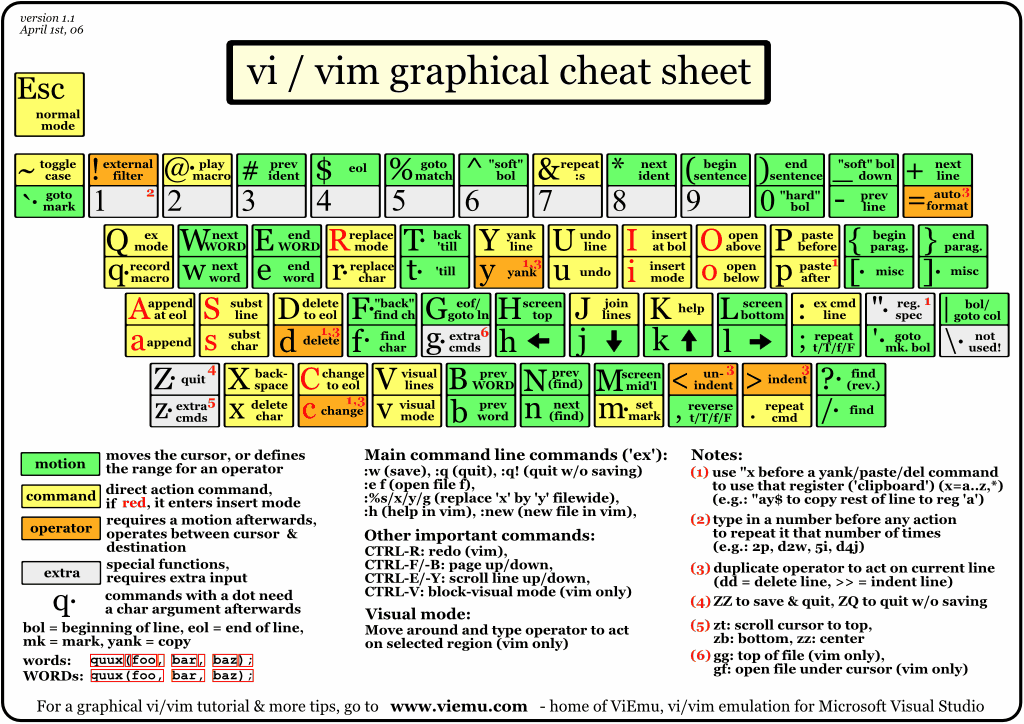 Offlate I have been using lot of VIM (back to the olden days). I am always struggled with remembering all the combination of keys that are required to make things happen !! Textual cheat sheets are there for long, but I found this graphical cheat sheet, very useful. There is even an fully configurable keyboard from artlebedev, but extremely expensive.
It is a Samsung NC10, just in time to replace 4 yr old gateway laptop.
NC10 is pretty compact that can fit into 2 palms. Here is a
glowing review
of this laptop.
Finally we got our 08 Christmas gift :)
The only time where Dev is not stoned in the last few minutes of the movie. But it was fun to watch, a little hilarious at times. When the movie began, a thought ran across as to how did the guys even choose those 2 females for their chars, but towards the end it was obvious. Deol guy has done well .. Lucky oye Lucky .. was his other movie. The screenplay is realistic as one can expect (no over acting)
It a good movie tuned for next-gen stoned crowd, but the downer for people of yester years :)
Tuesday is movie day !! .. Here we saw one more ..
Current Location:

95035

Current Music:

Masakali - Delhi 6